---
| HOME | Q&A | TOOLBOX | SERVICES | EVENTS | FREE | LAWS |
| NEW VISITORS | BOOKS | RENTAL FORMS | SOFTWARE | SUPPLIES|
| CREDIT REPORTS | GIFTS | CUSTOMER SERVICE | CONTACT EDITOR |
| ABOUT US | ASSOCIATIONS |ADVERTISERS |DISCLAIMER |

Copyright (c) 1998-2015 MRLANDLORD.COM All rights reserved.
| | |
| --- | --- |
| | |
Top Ten Bestsellers
#1
Gigantic Mr. Landlord Subscription Package (1 month Top Ten)
#2
The Fee Bible (3 months Top Ten)
#3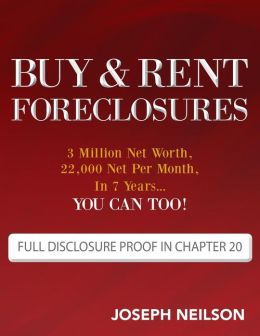 Buy and Rent Foreclosures (1 month Top Ten)
#4
Online Property Management Software (1 month Top
#5
#6
525 Rehab, Repair, and Maintenance + Bonus CD (1 month Top Ten)
#7
Section 8 Bible Combo Offer (1 month Top Ten)
#8
How I Started With Nothing And Made $12 Million In R. E.
#9
Freedom without Banks DVD Set
#10
Landlording on Autopilot Combo Offer (1 month Top Ten)
Comments From Landlords:
"You have a great website and a HUGE amount of materials. I am glad that we have such a resource. And just so you know, I have checked out about every other site, similar to yours, that I could possibly find -- and yours is by far the most complete, the most helpful, and personal. Thanks!"
Bert, KY.
---
"I've been renting properties for 2 years and have gained more insight on this website in 2 nights! It's very user friendly and has useful information and feedback. I'll recommend this website to anyone owning rental properties!"
Staci
---
"I just want to thank you for your informative, free email newsletter updates. Their are many startup investors like myself who use this as a source for real estate information and I would like to express my whole-hearted appreciation for all your efforts."
Theo, PA.

---
---