Rental Form of the Month of February
PRE-APPLICATION
Hello and thanks for your interest. Please answer the following questions for each adult. Then we can set up a time to show you the place.

Thank you.


Name:

Birth Date:

Cell Phone:

Alternate Phone:

Email Address:

All Other Proposed Occupants:

Names and Relationship:

Are they over 18? (If so will need a form from them)

Pet Names and Ages:

Sex: Neutered/Spayed?

Types (Dog, Cat, etc): Breed & Weight:

Where do you work?

How Long? (From / To?)

What do you do?

Net Monthly Pay:


General Information

Why are you moving from your current address?

Have you ever received any form of eviction notice?

Are there any problems with your current home?

Are there any problems with your current landlord?

Have you ever been the subject of a police report? If yes, when and why?

Have you ever been convicted of a crime? If yes, when and why?

Unit for which you are applying:

Tell Us More About Yourself:

The above form was shared by one of the regular contributors to LandlordingAdvice.com. Thanks WMH[NC] for sharing/posting this form! There are many additional rental forms available in the The Landlord's Kit. For samples of over 180 rental forms for less than twenty bucks, check out the offer for one of the most requested resources, The Landlord's Kit, from our website catalog.
Share your landlording or management forms with us, and if we share your form on our web site, we will give you a free six-month subscription to the MR. LANDLORD on-line version of the newsletter that will be emailed to you each month.
Send your forms to editor@mrlandlord.com.
---
| HOME | Q&A | TOOLBOX | SERVICES | EVENTS | FREE | LAWS |
| NEW VISITORS | BOOKS | RENTAL FORMS | SOFTWARE | SUPPLIES|
| CREDIT REPORTS | GIFTS | CUSTOMER SERVICE | CONTACT EDITOR |
| ABOUT US | ASSOCIATIONS |ADVERTISERS |DISCLAIMER |

Copyright (c) 1998-2019 MRLANDLORD.COM All rights reserved.
| | |
| --- | --- |
| | |
Top Ten Bestsellers
#1
Gold Club Newsletter Membership / Subscription (2 months Top Ten)
#2
MILLIONAIRE TAX STRATEGIES FOR REAL ESTATE INVESTORS (1 month Top Ten)
#3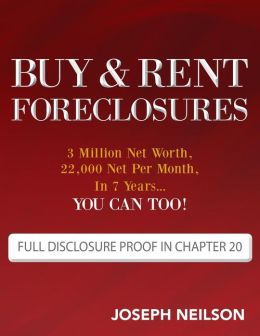 Buy and Rent Foreclosures (2 months Top Ten)
#4
MRLANDLORD.COM RENTAL FORMS (CDROM PLUS HARDCOPY) (1 month Top Ten)
#5
525 Rehab, Repair, and Maintenance + Bonus CD (2 months Top Ten)
#6
Section 8 Bible Combo Offer (2 months Top Ten)
#7
PREMIER LLC's - What Every Real Estate Investor & Entrepreneur Needs to Know! (1 month Top Ten)
#8
Landlording on Autopilot Combo Offer (2 months Top Ten)
#9
LANDLORD MARKETING SECRETS PLUS DVD (1 month Top Ten)
#10 3
Comments From Landlords:
"I first want to THANK YOU! Your site is awesome. I have learned more since I have visited your site in one or two days then I have in my whole 10 yrs. dealing with rental properties. Many, Many Thanks keep up the good work."
---
"I want to express my gratitude to all of you and others who have answered my questions from this site. This site is a blessing to us all, both to the new and the old, to the beginner and veteran, to the rich and to those who wanted to become wealthy through real estate knowledge. Most of all I want to thank Jeffrey for his creativity and insight in helping us. May we continue building our wealth by helping others. Grace and peace multiply to each and everyone of us as we harvest the wealth of the land and help others do the same thing and shelter those who are in need of rental properties."
---
"I've only been a LL for 1.5 years. I searched all the websites I could find during that time. I've learned more from this site than any other. I no longer surf the net looking for info. I come here! I'll tell ya, there are none better than Mr. LL. So to all you neophytes...don't waste your time with the others. Stick with the best. Jeffrey...my hat is off to ya!"
Dennis, VA.
---
---