Rental Form of the Month of April
PRE-APPLICATION
Hello and thanks for your interest. Please answer the following questions for each adult. Then we can set up a time to show you the place.

Thank you.


Name:

Birth Date:

Cell Phone:

Alternate Phone:

Email Address:

All Other Proposed Occupants:

Names and Relationship:

Are they over 18? (If so will need a form from them)

Pet Names and Ages:

Sex: Neutered/Spayed?

Types (Dog, Cat, etc): Breed & Weight:

Where do you work?

How Long? (From / To?)

What do you do?

Net Monthly Pay:


General Information

Why are you moving from your current address?

Have you ever received any form of eviction notice?

Are there any problems with your current home?

Are there any problems with your current landlord?

Have you ever been the subject of a police report? If yes, when and why?

Have you ever been convicted of a crime? If yes, when and why?

Unit for which you are applying:

Tell Us More About Yourself:

The above form was shared by one of the regular contributors to LandlordingAdvice.com. Thanks WMH[NC] for sharing/posting this form! There are many additional rental forms available in the The Landlord's Kit. For samples of over 180 rental forms for less than twenty bucks, check out the offer for one of the most requested resources, The Landlord's Kit, from our website catalog.
Share your landlording or management forms with us, and if we share your form on our web site, we will give you a free six-month subscription to the MR. LANDLORD on-line version of the newsletter that will be emailed to you each month.
Send your forms to editor@mrlandlord.com.
---
| HOME | Q&A | TOOLBOX | SERVICES | EVENTS | FREE | LAWS |
| NEW VISITORS | BOOKS | RENTAL FORMS | SOFTWARE | SUPPLIES|
| CREDIT REPORTS | GIFTS | CUSTOMER SERVICE | CONTACT EDITOR |
| ABOUT US | ASSOCIATIONS |ADVERTISERS |DISCLAIMER |

Copyright (c) 1998-2019 MRLANDLORD.COM All rights reserved.
| | |
| --- | --- |
| | |
Top Ten Bestsellers
#1
Gold Club Newsletter Membership / Subscription (2 months Top Ten)
#2
MILLIONAIRE TAX STRATEGIES FOR REAL ESTATE INVESTORS (1 month Top Ten)
#3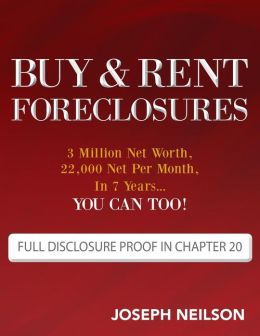 Buy and Rent Foreclosures (2 months Top Ten)
#4
MRLANDLORD.COM RENTAL FORMS (CDROM PLUS HARDCOPY) (1 month Top Ten)
#5
525 Rehab, Repair, and Maintenance + Bonus CD (2 months Top Ten)
#6
Section 8 Bible Combo Offer (2 months Top Ten)
#7
PREMIER LLC's - What Every Real Estate Investor & Entrepreneur Needs to Know! (1 month Top Ten)
#8
Landlording on Autopilot Combo Offer (2 months Top Ten)
#9
LANDLORD MARKETING SECRETS PLUS DVD (1 month Top Ten)
#10 3
Comments From Landlords:
"I just want to say that when I found this site I had just bought my building and had absolutly no idea as to what I was doing. The questions and replies on this site have taught me so much that now I can actually take care of business without being afraid of doing or saying anything that could get me sued. Even my husband is amazed at the knowledge I have gained through this site. So all I want to say is THANK YOU ALL!! You people rock!"
---
You have a great site that helps me to make better decisions in my daily routine. Thanks for being here.
Matthew

---
If you want a LOT of bang for your buck then you should sign up for the MrLandlord.com Cruise in December. I've gone twice and it was fabulous. The ideas I got are paying for the cruise MANY times over.
Dan, MA.
---
---