Chat Room
First Time Visitors
Gold Club Members
Questions & Answers
New And Hot
Tell A Friend
Surveys & Forms
Landlord of the Month
Visitor Comments
Landlord Cruise


Weekly Tip
Free Newsletter
Rental Form
Sample Lease
Special Report
Lead Paint Pamphlet
Weekly Email Update
Landlord/Tenant Law
Win A Free Book


Mr. L. Subscription
Landlord Books
Financial Calculators
100 Rental Forms
Mgmnt. Software
Rental Application
Cash Flow Analyzer
List Your Vacancy
Landlord Bootcamp


For New Landlords
State-Specific Forms
Suppliers
Top Ten Bestsellers
Home Study Courses
Authors/Advisors
Partner With Us
Mr. L. Seminars


Tenant Credit Reports
Direct Rent Deposits
Auto Rent Drafts
Collect Bad Checks
Report Bad Resident
Tax Assistance
Judgment Collections
Property Managers


Find an Association
Free Speaker
Affiliate Program
Free Monthly Column
Free Newsletters
Improve America
Success Stories
Website Wish List




SUBMIT AND SHARE YOUR TIP

We invite visitors to the mrlandlord.com website to share your favorite
landlording or management tip with us. If we share your tip on our web site
or in our newsletter, we will give you a free six-month subscription to the
MR. LANDLORD newsletter as a "prize" that will be sent to you each month.
Send your tips to editor@mrlandlord.com. Check out the tip contributed by a
website visitor that is featured as the TIP OF THE WEEK right now on
mrlandlord.com.

You can also share your favorite rental from. Share a landlording or
management form with us that has added to your success, and if we share your
form on our web site or in our newsletter, we will give you a free six-month
subscription to the MR. LANDLORD newsletter as a "prize" that will be sent to you each month. Please note: Often, when someone tries to email a complete form, the formatting of the page changes. We therefore suggest and ask if you are submitting a form, to either fax it or mail it to us. Click here to see the RENTAL FORM currently featured on mrlandlord.com.

Our fax number is 757-467-1427. You can fax items 24 hours a day, 7 days a week. Our mailing address to send forms is Mr. Landlord Editor, Box 64442, Virginia Beach, Va. 23467.

One other item that readers often share with us, is a copy of a local
newspaper clipping involving something new, hot, significance or relevant to
rental property owners. The clipping may present either good or tragic news
involving a local landlord or landlords. The clipping may address a new law
or ruling affecting rental owners in your area or state. The clipping may
highlight a court case involving a landlord-tenant dispute. The clipping may
promote a new service, product, seminar, news about the local rental owners
association, or anything that could be helpful to the success of rental
property owners. If you fax or mail us a copy of any newspaper article that
we feel is newsworthy for landlords and we publish it on our website or in
our newsletter we will give you a free six-month subscription to the MR.
LANDLORD newsletter as a "prize" that will be sent to you each month. Click
here to see what is NEW & HOT on mrlandlord.com for today!!

An additional way we would like to show our appreciation for sharing a
favorite tip, a newspaper clipping or a rental form that we can share and
hopefully add to the success of our readers and website visitors, we will
also send you a DISCOUNT CRUISE VOUCHER, good towards a $200 discount off our next MR. LANDLORD GETAWAY CRUISE. This bonus "prize" is for our next cruise, as long as cabins are still available.

If you ever see your tip or rental form appearing on our website or in
our MR. LANDLORD newsletter, you may be eligible for DOUBLE PRIZES if you send us an email to claim DOUBLE prizes. Here's how: After you submit a tip, article or form to us, use our REMINDER SERVICE to remember to check back on our website in two to four weeks to see if your tip or form was published. Because, if you see your tip, article or form published and we have not yet sent you your prizes by the time you see your it, we will indeed DOUBLE the value of your prizes and send you a FULL YEAR subscription to MR. LANDLORD and a DISCOUNT CRUISE VOUCHER good toward a $400 discount off the next MR. LANDLORD GETAWAY CRUISE. Send your email to customerservice@mrlandlord.com and say, "I want to claim DOUBLE prizes." And let us know exactly where and when you saw your tip, article or form published. So share your tip with us today and collect your prizes tomorrow!

---

| HOME | Q&A | TOOLBOX | SERVICES | EVENTS | FREE | LAWS |
| NEW VISITORS | BOOKS | RENTAL FORMS | SOFTWARE | SUPPLIES|
| CREDIT REPORTS | GIFTS | CUSTOMER SERVICE | CONTACT EDITOR |
| ABOUT US | ASSOCIATIONS |ADVERTISERS |DISCLAIMER |

Copyright (c) 1998-2019 MRLANDLORD.COM All rights reserved.

| | |
| --- | --- |
| | |
Top Ten Bestsellers
#1
Gold Club Newsletter Membership / Subscription (2 months Top Ten)
#2
MILLIONAIRE TAX STRATEGIES FOR REAL ESTATE INVESTORS (1 month Top Ten)
#3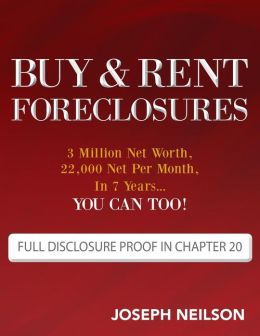 Buy and Rent Foreclosures (2 months Top Ten)
#4
MRLANDLORD.COM RENTAL FORMS (CDROM PLUS HARDCOPY) (1 month Top Ten)
#5
525 Rehab, Repair, and Maintenance + Bonus CD (2 months Top Ten)
#6
Section 8 Bible Combo Offer (2 months Top Ten)
#7
PREMIER LLC's - What Every Real Estate Investor & Entrepreneur Needs to Know! (1 month Top Ten)
#8
Landlording on Autopilot Combo Offer (2 months Top Ten)
#9
LANDLORD MARKETING SECRETS PLUS DVD (1 month Top Ten)
#10 3
Comments From Landlords:
"I just want to say that when I found this site I had just bought my building and had absolutly no idea as to what I was doing. The questions and replies on this site have taught me so much that now I can actually take care of business without being afraid of doing or saying anything that could get me sued. Even my husband is amazed at the knowledge I have gained through this site. So all I want to say is THANK YOU ALL!! You people rock!"
---
You have a great site that helps me to make better decisions in my daily routine. Thanks for being here.
Matthew

---
If you want a LOT of bang for your buck then you should sign up for the MrLandlord.com Cruise in December. I've gone twice and it was fabulous. The ideas I got are paying for the cruise MANY times over.
Dan, MA.
---
---