Chat Room
First Time Visitors
Gold Club Members
Questions & Answers
New And Hot
Tell A Friend
Surveys & Forms
Landlord of the Month
Visitor Comments
Landlord Cruise


Weekly Tip
Free Newsletter
Rental Form
Sample Lease
Special Report
Lead Paint Pamphlet
Weekly Email Update
Landlord/Tenant Law
Win A Free Book


Mr. L. Subscription
Landlord Books
Financial Calculators
100 Rental Forms
Mgmnt. Software
Rental Application
Cash Flow Analyzer
List Your Vacancy
Landlord Bootcamp


For New Landlords
State-Specific Forms
Suppliers
Top Ten Bestsellers
Home Study Courses
Authors/Advisors
Partner With Us
Mr. L. Seminars


Tenant Credit Reports
Direct Rent Deposits
Auto Rent Drafts
Collect Bad Checks
Report Bad Resident
Tax Assistance
Judgment Collections
Property Managers


Find an Association
Free Speaker
Affiliate Program
Free Monthly Column
Free Newsletters
Improve America
Success Stories
Website Wish List

---

| HOME | Q&A | TOOLBOX | SERVICES | EVENTS | FREE | LAWS |
| NEW VISITORS | BOOKS | RENTAL FORMS | SOFTWARE | SUPPLIES|
| CREDIT REPORTS | GIFTS | CUSTOMER SERVICE | CONTACT EDITOR |
| ABOUT US | ASSOCIATIONS |ADVERTISERS |DISCLAIMER |

Copyright (c) 1998-2014 MRLANDLORD.COM All rights reserved.

| | |
| --- | --- |
| | |
Top Ten Bestsellers
#1
Gigantic Mr. Landlord Subscription Package (1 month Top Ten)
#2
The Fee Bible (3 months Top Ten)
#3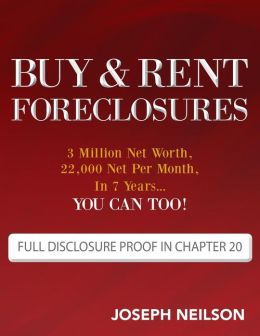 Buy and Rent Foreclosures (1 month Top Ten)
#4
Online Property Management Software (1 month Top
#5
#6
525 Rehab, Repair, and Maintenance + Bonus CD (1 month Top Ten)
#7
Section 8 Bible Combo Offer (1 month Top Ten)
#8
How I Started With Nothing And Made $12 Million In R. E.
#9
Freedom without Banks DVD Set
#10
Landlording on Autopilot Combo Offer (1 month Top Ten)
Comments From Landlords:
"Yes, Jeffrey Taylor aka "Mr. Landlord" is the master at taking the idea of landlording to the reality of successful landlording. So many people don't like rentals because they don't understand how to be a Landlord. In my humble opinion, anyone who listens to Jeffrey will gain tremendous benefit. His teaching is phenomenal. He is one guy who DEFINATELY OVER DELIVERS. Every time I have heard him speak at one of my events, I have learned a lot. And I have been through his course many times. He is hot. If you've never heard him, be sure to get his audio CDs."
John Burley
---
"Of course there isn't another site like this one anywhere on the web. Oh there are other immitators but nothing compares to the quality of this site and always made even better by filling reqests and idea's of the viewers, such as the picture pages. All of us are addicted. Can't go to bed without checking it one last time before hitting the old sack and of course must click on when I first get up. Priceless info given freely by experienced Landlords all over the country. Hitting on this web site was your lucky day if you came on it by accident. Once you see it, you won't want to leave. Just my humble opinion which is shared by every single Landlord or viewer on this site."
Nancy, MI.
---
"The Q and A is the best thing on this site and why I come back every day. The wealth of info from other landlords is massive plus I feel like there is someone out there who's been there and really cares."
Lori, NV.

---
---